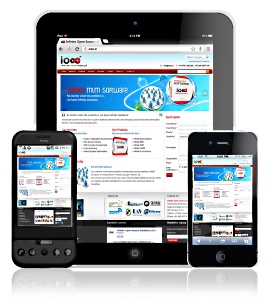 The mobile website is nowadays optimized for mobile device viewing, which means your current webpage address should be able to reach the mobile web browser whenever the internet connection is available. A mobile website would be easier to read and navigate on a mobile device. It's significant to make your website mobile-friendly.
Whenever companies decide whether to build a new website, they start to build it in two ways. One is for desktop viewing and the other one is for mobile viewing. The desktop site can be found at your normal website URL. The mobile website is specially made for mobile devices such as smart phones and tablets.
Eventually, the mobile devices will take over the desktop PCs as they become the chief device to access the internet. It's best to have a mobile-friendly website for your business. You must be able to provide seamless and user-friendly experience for your clients and prospects using the tablets and the smart phones. It would provide them with convenience.
Knowing the advantages of having a mobile website for your business can help shape your decision:
Mobile websites work on all the app platforms.
Update your mobile site via your website management system easily.
Convert your current website to a mobile website easily.
Cheap and fast.
Find and access the internet searches and web links easily on a mobile browser.
Embed a mobile website into an app at the later stage of the development easily.
Can be accessed quickly within a few seconds in your mobile.