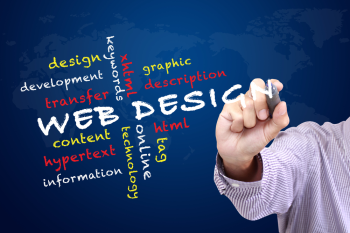 Often, web designers who are just about to enter in this profession have many doubts as to the things needed to incorporate and create the best website.. There are a few tips and tricks that every web designer should be familiar with. Keeping these few things in mind can guide them in creating a flawless website for their client which is sure to be beneficial for them nonetheless.
Make use of the space. While it is necessary to make sure that the website does not look messy, it is also important to do away with too much white space. Smart usage of text, pictures and videos to fill up the empty spaces always does the trick. With the right size of font and padding, a webpage is bound to look irrespective of the amount of content. The job of a designer is only to design the webpage; the content is not his concern. A good design never fails to look impressive no matter the screen size. If it is not possible to create a responsive page, the web designer must make sure to create a mobile version considering the fact that many people choose to browse the internet through their mobile phones today.
Moreover, amongst the many ways of attaining a good navigation menu, the web designer must select the one that is most suited for the website. An overhead header menu or a sidebar menu can be chosen, depending on the nature of the site. Unfortunately, this is usually overlooked by most web designers, but the site search option is an absolute necessity for any website. Though it may seem an unimportant feature, an unbelievably large number of people make use of this option. Hence, the web designer must remember to take care of it. So, remember the key features and be careful to not to miss them. Functionality must also be present with the aesthetic presentability.