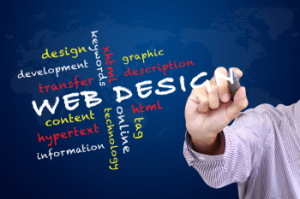 There are several ways for your business to suffer if you don't create a user-friendly website presenting you to the rest of the world. On the other hand, there are also several ways for it to benefit if your business website design is clear, clean, and professional. The importance of maintaining a well-designed website for your business really cannot be exaggerated, it is probably the most critical tool that you have at your disposal when it comes to presenting what your business does, and catching the attention of new customers and leads.
Here are some of the ways that a well-designed website could help your business:
1.) Good website design may help your site rank higher in the search engines.
A high degree of user friendliness is rewarded by the search engines, having a good design for your website helps it to rank higher for the terms that users are searching for when looking for the services you provide.
You stand the best probable chance of getting the highest number of leads by ranking as high as you can for important search terms, and give yourself a better chance of ranking higher for those search terms by having a good website design.
2.) Well-designed websites give good first impressions to customers searching for your services.
Ranking high for important terms isn't the end of the sales process. Once they land on your site, you still need to sell them on the services that you provide. Having an excellent website aids you in giving a professional impression and help people come to the conclusion that you are the best company to help them with the problem they need solved.
3.) Since attractive and professional small business website design is seldom, it will give you a competitive advantage over other companies in your industry.
It has frequently been said that in order to win a race, you need not be perfect, you just need to be better than other competitors. This is true with website design. Because truly great designs are so rare, chances are none of your competitors have websites who employ it. If you do, it gives you a great competitive advantage over them.
Great website design isn't only a critical component of your business strategy it may be the most critical
component of any business strategy that succeeds in bringing in new and interested leads.