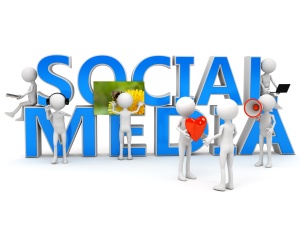 In the business world, marketing is a necessity. Nonetheless, in this digital age, traditional marketing is fast becoming ineffective, and a new-era way of marketing is rising. Because of the many advantages, social media marketing has become a necessary part of any and all business's effort to establish a firm foot in today's increasingly competitive market. When taking in mind the pros and cons of various marketing methods, keep in mind of all the time and money that was originally spent on marketing your products and services, and compare it to the costs to market your business on social sites.
Initially, businesses have paid out of their pockets for promotion on television, billboards, radios, or in newspapers. In the long run, these strategies arrive at the point where they weren't cost effective in the least. Of all the audience of these advertisements, only one to two percent contacted the distributor and showed interested in their product or service. Why? One of the advantages of social media marketing is that when watching television, commercials usually irritate and interrupt the audience, making most of them uninterested in the product being advertised. With social media, the target audience does not only watch the advertisement, but they also participate in it.
Participation is an advantage of social media marketing. On the internet, people will willingly participate in blogs and activities that market your business for you. When customers become involved with your business, not only do they care about your products, they will come to care about your business. Being socially involved with your customers often lead to an increase in customer and client satisfaction.
Another advantage with using social media marketing is that the online promotions with a lot of sites such as Facebook is 100% free. No longer do you have to rent a billboard or pay for air time on television or radio. You don't have to pay for ink and paper and distribute fliers promoting your business. You can do it all online and be much more productive. Almost everyone, in the U.S. at least, has heard of Facebook and Twitter. By marketing your business online, a whole new world of advertising opens up.